News Posts List
RECOVERY REPORTER 2020 Summer
07/01/2020
Welcome to Summer!
In 2020 the summer solstice occurred on Saturday, June 20, marking the start of summer. Summer is in full swing—and with that, the longest days of the year!
What a difference a few months can make
A lot has changed over the past few months. As more and more city and state Covid-19 restrictions relax, what will things be like? What will the summer of 2020 bring? And most importantly, how do we continue from here? When everything else is in flux, we can always ask ourselves, "Am I making mental health my supreme goal and peace my supreme value?" How we take care of our mental health may be expressed in different ways, but, for most of us, attending regular meetings is part of that goal. Thanks to the many people who stepped up to the plate, it has become easier than ever to attend meetings. Practicing to be the patient patient during this time has helped in the past and continues to aid us now in this time of uncertainty. We have learned "to know that we don't know." We can have inner peace no matter what challenges life presents!
"Life is a business. There is or ought to be time in everybody's routine to play and toy, to amuse himself with games and to divert his attention from the serious aspects of the business of living. Nevertheless, life is not a game; it is a business which must be toiled at and attended to. Its business is to create and maintain values (family, community, education, religion, sociability). The trouble is that values are tender and delicate and easily disturbed. They are likely to be disturbed through destructive forces arising in inner environment (symptoms and temper) or from commotions and convulsions affecting outer environment (strife and dissension between persons and groups). Since strife and dissension usually are the result of temper, we may safely assume that the peace of persons, families or communities is threatened by two elements mainly: symptoms which interfere with inner peace, and temper which obstructs both inner and outer peace. To sum up: life needs inner and outer peace for producing and maintaining values. The factors which endanger peace are symptoms and temper. Life's principal business is, therefore, to reduce both symptoms and temper to a minimum." - Manage Your Fears, Manage Your Anger, p 216-7
HAPPY SUMMER from your Recovery Reporter Editors: Helen and Dave
We would like to thank all of our contributors, without whom the Recovery Reporter would not be possible.
BOOK STUDY
To everyone interested in these periodic BOOK STUDIES, we will be bringing you an interesting look at RI recovery. Plus we will be adding bonus reading to accompany Dr. Low's amazing method!
COMING IN AUGUST!!! JOIN US on August 9, 2020, at 2pm Pacific and Arizona, 3pm Mountain, 4pm Central and 5pm Eastern. We are still in the process of putting it together for you! The wait won't be a disappointment. Stayed tuned for the email announcement with details.
(Please click this link davesdecafe@gmail.com to be added to the list, if you are not already on it.)
Support RI!
We rely on contributions to operate -- now more than ever! With community meetings closed, revenues have plummeted, but more people are participating in remote meetings using technology and this costs money to run. We realize some people are out of work or on fixed incomes, but IF YOU CAN, please DONATE NOW to help us keep remote meetings going!
News from Headquarters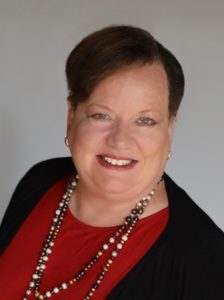 Happy summer to everyone and what a year it has been so far! The pandemic and recent events in our country have caused stress, anxiety and symptoms too numerous to mention. We need the Recovery Method more than ever. More than 600 people have signed up for Daily Spots, and more than 1500 receive our Weekly Wisdoms—tools to help stay calm and cope. We've increased our Facebook activity, and are reactivating our Twitter account.
Our aim is to reach new people, to provide help where it's needed most. Please join me in welcoming newcomers to meetings—help coach them and teach them our tools and techniques. One of the advantages of remote meetings, whether they be telephone, online or chat meetings is that people are not restricted to their own geographic areas. This is an opportunity for newcomers to find us, or for you to attend a new meeting at a time that's convenient for you. Give it a try!
Once things start opening up again, it's important to continue to follow safety guidelines such as wearing masks, washing hands, and maintaining social distance. We are not rushing into re-opening meetings. Each group leader will consult with their area leader to determine the best time under local mandates and individual circumstances. Together, we'll stay safe and healthy. It's been amazing and heartwarming to see how everyone has worked together to keep meetings going—Endorse your efforts!
Take care and be well,
Sandra K. Wilcoxon, CEO
PS: We invite you to post pictures of your coloring art from the Daily Spots and the Journal on our regular Facebook page during July. Check it out at https://www.facebook.com/RecoveryIntl/
Send us your online and conference call meeting information
Throughout the United States and Canada, in many areas, face-to-face meetings have been suspended. Thanks to the heroic efforts of local volunteers, many of those meetings are up and running using remote meeting software and conference calls. Each of you can endorse for bearing the discomfort of switching over to this new format to keep your meetings intact to provide this important service for participants.
Headquarters is compiling a comprehensive list of meetings that are operating remotely. Please email your lists of online meetings to editor@recoveryinternational.org
Include the following information:
Meeting city and state
Meeting day and time, including time zone
Meeting contact first name
Meeting contact telephone number
Meeting contact email address
All of this information will automatically be sent to the headquarters email as well as to the Reporter email and will be updated on the Recovery International Find a Meeting page.
We recommend that you not include your meeting log-in code. Some people have reported intrusions by people crashing their meetings with stigmatizing and offensive messages. Screening people wanting to join can help prevent this.
The list of local online and telephone meetings is on the RI website. It will be continually updated with your input so please send it in.
Here is how you can get a copy of the list. One way is to click here. Another is to go to the RI website, click on Meetings and choose Online meetings. If you scroll down you will see a button that says "Zoom meetings." The list includes local Zoom and phone meetings.
Local meetings are taking in people from other areas. We are all in this together!
IMPORTANT! When you resume face-to-face meetings, please email editor@recoveryinternational.org the above information to remove, and the re-opening meeting location & time.
¡Puerto Rico tiene una reunión telefónica (telephone meeting) en español!
Check out Roaming the Globe for details.
Stories of Hope
At a young age, I suffered from anxiety, fear and depression, fear of knives and sharp objects, fear of harming myself and others, fear of cancer and heart attack, as well as, fear of being alone or in a crowd. These symptoms continued for over two years. I was finally seen by a psychologist who recommended a program called Recovery International. At the very first meeting, the leader gave an example and stated that before RI she had the same fears. At last I found the right place! I was determined to get well and travelled twice weekly from Queens to Manhattan at night to attend the meetings. It wasn't easy, but as Dr. Low says, "Simple but not easy!"
I have spent a lifetime in RI; I will be 91 years old in July, but it was a fascinating time that included being widowed at 46 years old with five teenagers, after having gone through my husband's cancer sickness and death! I started college at 47 and completed my education at 56, with an MSW and a new husband! I received my CAC, Certified Addiction Counselor, at 62, and retired at 68. I am continuing to lead two ZOOM meetings a week, as well as training two assistant leaders and sharing area leadership with Nancy Lethbridge.
Always Endorsing,
Joan S., a very grateful RI member
Stories of Hope Audio series
Matthew, from the RI group in Vacaville, CA, talks about the group's reading of Symptoms Interfere with Plans, Lecture 54 in Manage Your Fears, Manage Your Anger, and then gives an example. Listen here. (https://bit.ly/2YQ9FOi)
Tune in to our Audio Interviewing Series with members and special guests here!
If you know someone who could benefit from the RI Method or a professional who might recommend us to clients, please copy this link into an email and send it to them: https://soundcloud.com/recovery-international/
Wisdom of Dr. Low – How to prevent vicious cycles from developing
It's easy to lose track of our goals when temper and symptoms interfere. Dr. Low prescribed the cure of determined, continuous trigger spotting.
"[H]e will have to acquire skill in spotting each symptom as it arises and each sabotaging trend as it emerges. The symptoms will have to be spotted in their initial stage before they reach their peak of intensity. At the moment the "fatigue" begins to stir in the morning, the spot diagnosis of a harmless nervous disturbance must be made instantly. Likewise, if worry or alarm supervene, the spot diagnosis of sabotage must immediately dominate the patient's mind. If the spotting is done promptly, both the symptom and the sabotage will spend themselves without leading to a vicious cycle. In the beginning, the spotting will have to be done consciously and laboriously, but with continued practice and experience, the process will become relatively automatic and spontaneous."
Mental Health through Will-Training Chapter 38, Sabotage Method No. 6: Failure to Practice "Spot Diagnosis"
Recovery Examples
Every act of self-control leads to an equal measure of self-respect
Today, my coworker/friend sent me a series of text messages about work-related information, called me a weirdo, and said I have bad taste in movies. I am in temper and symptoms!
The physical feelings I experienced are tenseness in my shoulders and jaw. The mental feelings I experienced are angry and fearful thoughts, disturbing impulses, and raised feelings.
I spotted angry temper (resentment, impatience, and disgust. I spotted fearful temper (preoccupation and worry). The RI tools I used were: calm begets calm, temper begets temper; express my feelings not my temper; move my muscles; every act of self-control leads to an equal measure of self-respect. I endorsed for my effort, not only the result.
Before I had my Recovery training I would have sent him an angry text message. Now, I emailed him the relevant work information; "I behaved in a cultured manner," and reminded myself "don't expect difficult people not to be difficult." I am treating my mental health as a business, not a game.
Anthony S., San Francisco, CA - Area 20
---
Any decision will steady you
I had a doctor's appointment for 7:30 AM. I had plans to go from there directly to work, because we are in the middle of an audit. I was waiting to be taken to the appointment. I started watching the clock and noticed that time was passing by. From 8:30 to 9:00 I started to get frustrated. That's when I worked myself up.
I had palpitations. I had negative self-talk, like "Obviously someone can't do their job correctly."
I had angry temper at the person who hadn't showed up. I had fearful temper because I had told everyone that I would be at work at a certain time and I wasn't there. I felt that I was letting down the people who were waiting for me. The tool I used was, "Any decision will steady you." I made the decision to cancel the appointment and just move beyond it. It allowed me to let that go. I endorsed for remaining calm and not letting this thing eat away at me.
Before my RI training, I would have taken it personally. I would have taken it out on one of the staff members in my building. My frustrations would have boiled over, there would have been an explosion, and at the end of it all I would have felt guilty about it, because I would have taken it out on an innocent person who had nothing to do with it.
Rodger H. Vacaville, CA
---
Click on the icons below for more examples and stories from RI members.
| | | | | |
| --- | --- | --- | --- | --- |
| | | | | |
| | Chat room | | Meetings | SoundCloud |
If you have questions, email info@recoveryinternational.org
Roaming the Globe

PUERTO RICO
RI phone meetings in Spanish
Please forward this information to anyone who speaks Spanish who might be interested.
Por favor, comparte esta información con cualquier persona interesada que hable español.
Recovery International es una organización sin fines de lucro que ha brindado reuniones cara a cara dirigidas por participantes como tu y yo a través de todo el mundo desde 1952. Las reuniones de Recovery International buscan ayudar a las personas a tener mayor tranquilidad en tiempos estresantes.
Debido a Covid-19, nuestros grupos se están reuniendo por teléfono últimamente.
Tenemos una reunión en español todos los jueves a las 6:30 pm hora del este. Todos son bienvenidos. No se necesita cita. Simplemente llame al 701-801-6661 para unirse a nuestra reunión confidencial. (No es necesario que ingrese un número de reunión). Únase a nosotros y comience a aprender el método desarrollado por Abraham Low, MD para ayudarnos a lidiar con el estrés que todos enfrentamos hoy.
Si tiene preguntas, envíe un correo electrónico a Maritza R. maritzabachier@gmail.com
---
Recovery International is a nonprofit organization that has been providing peer-led, face to face meetings around the world since 1952 for people who want to become calm in stressful times. Because of Covid-19 our groups are now meeting by telephone.
We have a Spanish-speaking meeting on Thursdays at 6:30 PM Eastern time. Anyone can join. You do not need to get advance permission. Just call 701-801-6661 to join our confidential meeting. (You do not have to enter a meeting number.) Come join us and start learning the method developed by Abraham Low, MD to help us to deal with the stresses we are all facing today.
If you have questions please email Maritza R. maritzabachier@gmail.com
---
INDIA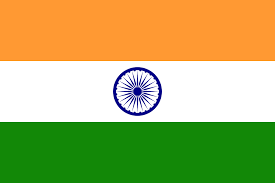 The founder of our India group is staying busy during the pandemic.
BRIEF PRESENTATION BY DR. ANIL VARTAK of the Schizophrenia Awareness Association (https://schizophrenia.org.in) at a webinar on World Schizophrenia Day, May 24, 2020.
TOPIC: RECOVERY METHOD
Recovery method is basically a method used in Self Help Group. The method was basically developed in USA by Dr. Abraham Low in the 1940s. The Recovery method helps to cope up with troubling events, situations to take steps and move ahead. It changes the approach towards the symptoms. From thinking bigger picture it shifts their attention to look at smaller things in life known as recovery tools. The writing of Abraham low was done before CBT (Cognitive Behavioral Therapy) was developed. However, when it started developing many noticed that his principles were based on CBT. For e.g., maintaining my inner peace is supreme goal. Choices are available! People don't irritate me I get irritated. I cannot control external environment. Recovery Method helps the person affected take responsibility for his own actions and behavior.
DIVIDE IT IN BITS AND MAKE IT MANAGEABLE!!!
One does not need to complete projects in one go especially when the internal system is fragile. Recovery Method is to endorse and appreciate the effort he is taking to change. EVERY ACT OF SELF CONTROL LEADS TO SELF RESPECT. So, the endorsement is internal.
DECISION TERMINATES PANIC. Have the courage to make mistake. Many times people have ambitious goals. They focus on the big picture and lack focus. Old habits can be broken. There are several principles which the patient can recall and help them to cope up with distress. COMMUNICATION IS THE KEY! When they interact, Recovery Method gives patience confidence to slowly tackle their problems. It develops Proactiveness and Positivity.
BENEFITS OF RECOVERY METHOD
Recovery method helps people to move toward recovery. In India, there is acute shortage of psychiatrist, mental health professionals and psychologists. Therefore, recovery method is the ultimate tool for mental health. Every therapy is different and works different for every patient. The patient who wants to take efforts, Recovery Method will be useful.
Recovery Method also promotes task shifting. In India, they know there exists such methods. Professional being first person offer contact, play an important role in letting people know about such methods. In the later periods, Recovery Method can help people use this method and help themselves.
Dr. Vartak has been publishing a series of articles in the Deccan Herald newspaper on the Recovery tools as they can be applied to people suffering from fear during the pandemic.
Click here or on the photo below to read the translations of the first three articles.
---
South Central Ohio and Kentucky - Area 141
Area 141 has been adjusting to the current health situation by converting 4 of the 7 meetings in the area to telephone conference meetings. These telephone meetings are led by leaders in the Louisville, KY and Dayton, Cincinnati, and Columbus, OH areas. The members of the area are thankful to be able to continue their meetings in this manner and it has been a real boost to have people from all over the country attend these meetings! One of the groups in the area, from Lakeside Park, KY, has received permission from their meeting place to resume a community meeting starting June 15 with social distancing procedures in place.
---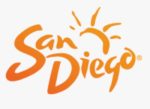 San Diego, CA – Area 25

SAN DIEGO HONORED AS OUTSTANDING COMMUNITY PARTNER OF THE YEAR AWARD 2020
The San Diego County Suicide Prevention Council (SPC) holds its Annual Stakeholders Meeting in June to commemorate the previous calendar year and share its updates, progress, and spotlight organizations and individuals working on suicide prevention in our community. Each year, three awards are given to members of the SPC who have demonstrated outstanding commitment to suicide prevention and mental health in San Diego. Our team at the SPC selects awardees based on their work and dedication to our mission of preventing suicides in our county. This year, Lisa G., Project Manager of RI (Recovery International), will be receiving the Outstanding Community Partner award. Lisa has lived and thrived in spite of mental health challenges. Twenty-five years ago, she was deeply suffering from bipolar symptoms; lost her job, and was then hospitalized to prevent suicide. That low ultimately led her to rebuild her life in all areas. Lisa has worked for RI for over 20 years. Under Lisa's leadership, San Diego has expanded to 30 meetings. Her proudest accomplishment, however, is her hard work on her own mental health and how it flourishes through her sons. They are both therapists!
Lisa demonstrates that we are not our symptoms. She gives people hope. We may feel helpless, but there are no hopeless cases.
---
WEAR THE MASK
Could Dr. Abraham Low ever have imagined [even on fire] the international impact that his work and teachings would inspire? Both new RI members and longtime practitioners of the RI method find practical relevance in his words written 75 years ago. "Consider the tool, "Wear the mask." This spot challenges us to "Turn chilly to the feeling" in the same way as "Feelings should be expressed and temper suppressed." Of course,"Wear the mask" today is not just a suggestion, but a requirement in the context of the Covid-19 pandemic. San Diego RI members therefore thought the mask would be a fitting symbol to emblazon this year's NAMI Walk T-shirt. Adapting to change this year, San Diego RI held a "part acts" walk next to Temple Beth El, one of the area's regular meeting locations.
The Walk for NAMI [National Alliance on Mental Illness] is an event that San Diego RI has joined annually with its Stigma Stompers team. Just as important as walking however, is presenting RI resources of books, pamphlets, and flash cards that prompt conversations with the hundreds of attendees. Area 25 also provides resource tables at many mental health organization events hosted by Mental Health America, County Behavioral Health Services, Suicide Prevention Council, Community Alliance for Healthy Minds, Jewish Family Services, Survivors of Suicide Loss, and the Psychiatric Emergency Response Team (PERT). PERT provides special training to police officers for responding to those facing a mental health crisis. And if invited, any organization hosting a convention, conference, summit, or workshop can be assured San Diego RI's table request. Because when it comes to sharing the resources of RI, San Diego's "booth brigade" will be there.
~ Kimberley M.
---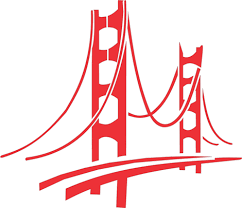 San Francisco Bay – Area 20
Joey P. is the leader of the Solano State Prison RI group. On May 27, he went before the Board of Parole Hearings and was found suitable for parole. The Board has 120 days to review the parole and then the Governor has 30 days to veto it. Assuming all goes well he will parole to Oakland. He has a job lined up as a drug and alcohol counselor with Options Recovery Services, where he will join John Smith, the paroled founder of the Solano group. He also has a part-time job offer with Marin Shakespeare Company. Click here (https://bit.ly/2XW61Dt) to see a CNN story about Shakespeare in Prison featuring Joey as Hamlet.
Joey as Puck in A Midsummer Night's Dream.
Although, having been found suitable means that he can go home, he doesn't believe that his self-improvement should stop. With the reading he has been doing during the past few weeks, he has become more aware of the automatic reactions that he has conditioned himself to feel. If someone irritates him, not only does he use the RI tool, "People do things that annoy me, not necessarily to annoy me," but he also thinks, "Where is this coming from? Why do I perceive this as annoying when it doesn't bother other people?" He realizes that some of the feeling is related to the group that people belong to.
He says that he isn't perfect, and he is going to continue to make mistakes, but as long as he learns from those mistakes and makes a genuine effort to be better and behave better and to think better, he is making progress, and that is all he can hope for.
Joey can endorse for a good effort with a good result!
Breaking news! Matthew B. was also found suitable for parole. Both Joey and Matthew should be out before Halloween and serving parole in the San Francisco area.

Members Corner
In recognition of our long-time Members
Thank you for your service Jack!!
Jack S., Boro Park, Brooklyn, New York, YM-YWHA
Jack, 83 years young, has been a grateful member and leader of Recovery, Inc. since 1969. For 51 years Jack has served his local community as both Recovery member and leader. Referred to as "Uncle Jack" by many, he says his 3 favorite spottings are: "Symptoms are distressing, not dangerous; Be sympathetic, not sentimental; and, the body, mind and soul is a self-healing organism…so smile at the temper you are producing!" He trained in Cleveland under Marie B., and in NYC under Gertrude S., and is very grateful for their service and leadership. Recovery Inc. helped Jack face, tolerate and endure both successes and failures, forgive himself and others, and get along better with others. He warmly welcomes you to his ZOOM meeting on Tuesdays at 7:15 EST: 888-472-4293, code 3354749
---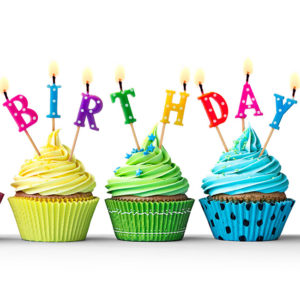 Happy Recovery Birthday to Julia "Judy" White celebrating 60th RI anniversary!!!
Judy White's 60th Recovery leader anniversary is coming up in September 2020. She joined Recovery in June 1959 and became the group's leader in September 1960. She "found" Recovery when her older sister took her to two meetings and made her promise that she would attend at least two more meetings. She joined Recovery because she was very insecure, had low self-esteem and a very serious colitis condition. By the end of her fourth week of participation she realized it could help her. There were Recovery tools she could use. The very first time she used a tool - objectivity - she was in the kitchen and being verbally demeaned. She thought of objectivity and focused on each letter of the name of the refrigerator - Westinghouse! Next she decided to "move her muscles" and walk away and she refused to take part in the verbal argument. Then she endorsed herself for using the tools of Recovery. In her early weeks of participation in meetings she remembered how they read a chapter from the book, and went over the list of tools. A year later in June 1960, the leader of her group told her that she would be taking over as group leader in September. Two years later, she had started three more groups in the Dayton area and the Cincinnati area leader turned over the Dayton and Midwestern Ohio area to her. Eventually there were a dozen groups meeting regularly in her area. She still leads a group, but the shelter-at-home situation has temporarily postponed her meeting. She has said many times that she believes Recovery saved her life! It helped relieve her colitis to the point that her doctor told her he was looking at a well person. She has some advice for new members. Get the Recovery International book, Mental Health Through Will Training, and read it. Attend meetings. Know and use the tools of RI. And be sure to endorse yourself for the effort you are making to learn to help yourself.
Recently, she decided to retire as a group leader after 60 years. On September 1, 2020 she will celebrate her 91st birthday.
---
"Discomfort is a thing to be bravely faced humbly tolerated and patiently born!" Under this I have a picture of a 30 pound bobcat squatting on a table, hugging the top of it owner's head, covering her eyes with its huge paw . The owner is hugging back, laughing. And "You are still a valuable, average, worthwhile person of integrity even when having symptoms."
Hope this helps someone,
Endorse! from Lorraine V.
---
After more than 30 years in Recovery, David endorses: "Dr. Low's teachings are still very much a part of me and applied often."
My name is David S., and I was quite active with Recovery mostly in the 80's and 90's. I regularly attended hillside, Illinois led by Mary Jane Maggio. Also Jack Anderson was quite active and helped me become a group leader in both Elk Grove Village and Glenview meetings. No doubt Recovery saved my life during some challenging years. We now live in Bluffton, South Carolina in a sun city over 55 community. Unfortunately this area is void of meetings but pleased to see how much progress you have made with on line/remote meetings. Recovery has no doubt continued to prosper. I remember attending meetings on Michigan Avenue with original patients of Dr. Low. Although I no longer attend meetings the program and all of Dr. Low teachings are still very much a part of me and applied often. Certainly given the present pandemic challenge.
Thanks Again and Keep Endorsing!
---
Recovery Questions I can ask myself to work things down
Is this a triviality or an emergency? Was it a startle? Can I identify my fearful and angry tempers? Am I trying to be exceptional or can I be satisfied with just being average? Am I being objective or giving into Romanto Intellectual thinking? Am I attaching danger to my symptoms or are they an average out pouring of a nervous imbalance? Am I seeing myself as a Victim? ("Once you think of yourself as being a victim, you will not try to seek help from your inner environment, from yourself." MFMA, p. 49-50) Is my Imagination on fire? Are my thoughts realistic? Am I remembering that this event and my symptoms phasic not basic? Am I living in the in the moment, regretfully into past, or fearfully into future? Am I using my spotting and other Recovery tools? Am I endorsing for effort and not just for out come? Can I do things in part acts? Did I remember that I am entitled to my Original response, but then responsible to work it down? Did I substitute the total view or a partial viewpoint? How am I interpreting this event? Am I replacing insecure thoughts for secure thoughts? Am I willing to bear comfort in order to gain comfort? Am I choosing wants over needs? Am I being self-led rather than symptom-led, and do I realize every act of self-control leads to a sense of self-respect? Am I being too serious? Did I remind myself that I can make my greatest gains when I am willing to bear discomfort in order to gain comfort? Am I letting the defeatist babble of the brain lead me to feelings of helplessness and hopelessness? Can I do something that I fear and hate to do in order to get well? Am I aware of the Improvement I have made over former days before my Recovery training? Am I remembering to endorse for every effort and not just for outcome? Can I accept my limitations? Am I making outer endorsements more important that at least one inner endorsement? How is this done? Spotting, objectivity/realism, common sense, and a plain unvarnished way of viewing thing life. Can I express myself in a calm and cultured manor? Am I caught up in the idea of right and wrong? Is it possible that I might be blindsided to the other side of the story? Am I expecting the quick fix, or am I practicing with patience and remembering I am an apprentice? Am I changing my thoughts and moving my muscles? Can I change my attitude even if I can't change the situation? Am I self-sabotaging? Am I letting my feelings dictate my actions? What poor habits are holding me back? Am I judging myself and or others? Am I choosing peace over power? Is there room for humor? Is my will saying yes or no? Am I remembering my gains before Recovery? Am I making my mental health my supreme goal, inner peace my supreme value? Am I making my Recovery practice a business or a game? Am I highlighting my gains and down playing my failures?
Kathleen R.
---
Les celebrates his 59th year in Recovery stating as a direct result of the method, "I have lived throughout adulthood with a positive outlook."
I have been wondering how could local Recovery groups be meeting at a time that state governors have been issuing shelter-in-place edicts. My governor in New Jersey, Governor Phil Murphy, is one of them issuing the edict. I checked your website and found an answer -- many local Recovery groups are temporarily closed, but a multitude of new Recovery telephone groups have opened to compensate. The usual Recovery spottings about fear of group meetings don't apply, because the possibility of catching the coronavirus is realistic, plus it is not a triviality. It is especially realistic for me, because I am 85 years old, hence very vulnerable. I live in a seniors housing facility that now has a lockdown. My wife, whom I first met in Recovery, is in a nursing home that has a multitude of coronavirus cases. Because of lockdowns, I can't visit my wife. I have the stress of wondering whether she will pass on from the virus and I won't get to say "Goodbye" to her. The news media says that many nursing homes have become death traps.
Speaking of being 85, I was a young 26 at the time I first joined Recovery. I am grateful that I found Recovery early in adulthood. That means that I have lived with Dr. Low spottings throughout most of my adulthood. In summary, I have lived throughout adulthood with a positive outlook. During the years I was an active Recovery meeting attender, the local Recovery groups were it. The telephone and online Recovery groups came along decades later. I am thankful for that. It seems that somewhere in "Mental Health Through Will Training" it says that Dr. Low is not opposed to modern technology. Today's modern technology is far more advanced than during Dr. Low's lifetime that ended in 1954. Dr. Low would understand today's situation of the coronavirus pandemic. Dr. Low lived through the 1918 Spanish flu pandemic. That was before he immigrated to America, but the pandemic started in Europe. As a matter of interest, it didn't start in Spain. I believe it started in Austria. That was during World War I, of which Austria was a combatant. Unfortunately, at first the pandemic was a military secret, and that blocked any early information about the disease. Spain was a neutral nation in that war. Once the pandemic reached Spain, they became the information source for America. That is why it is called the Spanish flu.
Lester H., New Jersey
---
Thank you for your poems Fran! New Orleans, Area 75
Disappointment
There is no ointment For disappointment. We all get news That brings the blues. No quick fix For those miss-hits. We learn to take them all in stride, And for that, develop pride, To take the knocks and re-emerge
In a positive-thinking surge. Frustrations come in every day; Instead of pout, we find a way To use our humor, and build up strengths To function well at any length. So next time bad news comes to you, Remember things that you can do-- Like change your thoughts productively And positive is what you'll be.
Anger
Anger, anger, bang! in my brain. I feel the urge to fight; something isn't right… Ahh, the red flag to stop and spot with tools from Dr. Low, so I go into Recovery mode and the feeling is rendered meaningless, old. The impulse to lash out dissolves into something to laugh about. Laughter lightens up the load and all the rest of the day is good.
In Memoriam
Gloria Martin
Gloria Martin passed away on April 25, 2020, in Oakland, California. She was a longtime member of the Oakland Saturday group. Those of us who spent time with her in group were impressed with her unflagging effort to gain victory over temper. It was an inspiration to see her try, fail, try, fail, try and finally succeed. She said that she could not have done it without RI. The reward for her effort was a fulfilling life in the warm embrace of a loving family. Her close family are: husband Robert (Bob) Martin, son Paul Martin and his wife Jessica, and her grandchildren Finn (12) and Kalel (10).
---
John Durkin
The late, great John Durkin who passed away on April 29th, 2020, was a pillar of Recovery in Area Group 155 Delaware Valley. John was trained by Phil Crane and attended Phil's Chicago meeting three times a week for seven years. John started about six RI meetings in South Jersey and Lansdale PA. Thank you for all your years of service, John D., you will be sorely missed!
---
Teresa Fistere
Teresa Fistere passed away on June 3, 2020, after dealing for years with a number of medical and other issues. She was a long-time member of Recovery International, and was a group leader for several groups over the years. Teresa was always kind to all and generous with her time and she truly enjoyed working with newcomers. Teresa was married to John Fistere for almost 30 years, and they enjoyed skiing, sailing, and especially singing in the San Diego Festival Chorus, as well as the Unity San Diego Choir. She owned and operated San Diego Walking Tours, which educated groups of fourth-graders and adults in Old Town San Diego history. The children benefited from a unique dramatic approach. We will remember her cheery spirit and loving ways.
Call for submissions!
Have you or someone you know dedicated 25 or more years to practicing the RI Method?
Help us honor our longtime members here in Members Corner! We are going to feature our long-serving heroes in each issue of the Reporter.
Send us:
A photo
A short description

What challenge/problem did RI solve for you?
What are your favorite spots?
Why would you recommend RI?

Highlight the meeting you attended (City, day, time and any leadership roles taken on)
Please also submit your Stories of Hope, Examples and local news for Roaming the Globe for the next Reporter.
Recovery Reporter Editors:
David W, Editor in Chief
Helen P, Managing Editor
Submission guidelines:
We would like thank all of our contributors, without whom the Recovery Reporter would not be possible. Before sending submissions, please read the following submission guidelines.
Please keep submissions as short as possible, roughly 3 paragraphs in length, which is approximately 300 words.
Please identify all submissions with first name and last name initial only, area number (if you know it), town, and state or country.
Photos: Please if possible submit clear photos whenever possible.
Please no bold or italics.
Please adhere to the deadlines for each issue.
When the volume of submissions exceeds our page limits, it may be unfortunately necessary to exclude some submissions.
Please send only submissions pertinent to the Recovery Reporter
PRIVACY: To protect the privacy and confidentiality of all members, please use only first name and the initial of the last name of people. Please be aware that the content you submit is NOT private because we cannot control how it is shared and therefore it may be accessible to the public.
The views and opinions expressed by authors of articles appearing in the Reporter are those of the author of those articles and they are not necessarily the views and opinions of Recovery International or anyone affiliated with Recovery International.
Email your submission to editor@recoveryinternational.org.
Mailed items should be sent to Headquarters:
Recovery International
1415 W. 22nd St., Tower Floor
Oak Brook IL 60523
Reminder
If your email or address changes please be sure to notify us. If you are a Canadian member you should also notify Cindy Hutchins at purple74@xplornet.com.
If you, or someone you know, is a paid member and isn't receiving the Reporter, please let us know at info@recoveryinternational.org
NeonCRM Copyright © 2019 Neon One, LLC. All rights reserved.