News Posts List
Recovery Reporter 2020 Fall
10/03/2020
Welcome to the Holiday Season
The 2020 holiday season is upon us!
Old and New Habits
With the holidays and the beginning of the new year right over the horizon, this can be a time to lean back, if only for a couple of moments each day, to take a breath, and reflect on how we've managed the changes in our lives, and also how we will look toward the future. Good habits, and not so good habits, have a lot to do with where we focus our attention. Steve Jobs once said, "Focus and simplicity, once you get there you can move mountains."
Whether we want to move mountains or just spend our time wisely, these days it seems more and more difficult with so many distractions. A former Google employee made some interesting points on the topic when he said: "When information becomes abundant, attention becomes a scarce resource. The digital age has created the environment where organizations compete for our attention in scientific, systematic ways. This is called the "attention economy."
But what does that have to do with RI? In "DR. LOW'S COLUMN: THE MANIA FOR EXAGGERATION AND PASSION FOR PREVENTION," he says, "I still remember the time when hysterical behavior was generally considered to occur among the uncultured and illiterate only or mainly. The intelligent classes were supposed to be immune to the coarse notions of mass superstition and proof against the crude antics of mob thinking.
Today this has changed. All you have to do is listen to the radio or to read your daily newspaper and you will be treated to a hodgepodge of absurd exaggerations coming from professionals. If I dwelt on this statistical trickery at all it was done because many of my patients, after hearing the tales of horror over the radio or reading them in print, developed severe reactions until I prevailed on them to ignore all alarmist pronouncements of professional promoters regardless of how worthy the cause may be in whose hire the prophets of disaster plied their sordid trade."
Now, when we are constantly distracted by the rapid changes and messages of danger coming from the outer environment, there is no better time to choose to assert and defend our freedom of attention to focus on what is most valuable to us.
What is that? "Briefly, a thing is valuable if it promotes inner peace leading to contentment, well-being and self-respect; or, if it advances the cause of outer peace, resulting in adjustment to family, friends, neighbors, co-workers." Whatever distracts us from promoting inner and outer peace is not valuable.
In a number of his writings and lectures, Dr. Low discussed the importance of training ourselves to be independent of the messages from outer environment that stir us up and distract us from our goals. Our supreme goal is mental health. We have Dr. Low's timeless writings, our disciplined practice and our meetings to focus us on this goal, the reward of which is inner and outer peace.
Cheers!! and a HAPPY safe HOLIDAY SEASON,
your Editors, Helen and Dave
We would like to thank all of our contributors, without whom the Recovery Reporter would not be possible. Before sending submissions, please read the submission guidelines at the bottom of the REPORTER.

The fifth BOOK STUDY is coming up!!
Mark your calendars for Sunday, November 8, 2020, at 2pm Pacific, 3pm Mountain, 4pm Central and 5pm Eastern. If you DIDN'T receive an email for the last Book Study, please email davesdecafe@gmail.com to receive the conference call number and code. You will receive a reminder email the week before.
We are continuing our series on HABITS. We will read on the topic of FEAR. (Please click this link davesdecafe@gmail.com to be added to the list, if you are not already on it.)
News from Headquarters
Dear Friends:
As we continue adjusting to the "new normal", we at Recovery International continue to seek new ways to help people manage the stress and anxiety that is compounded by the pandemic, natural disasters, and other current events. Though community meetings may be closed, telephone and online meeting attendance is growing, and newcomers are learning and benefiting from our Method.
To help us reach new constituents, we are extremely excited to introduce our teen workbook, which will launch in early November! We have been working on this project for more than a year, and hope it will help thousands of young people across the country learn how to better cope with life's daily frustrations. Since 75% of mental illness is developed by the age of 24, perhaps this program can introduce teens to ways they can prevent symptoms from escalating.
We hope that we will be able to re-open community meetings soon, and that we will be able to train new leaders to run meetings in new places in the coming year. Thanks to you—our leaders, volunteers, members and donors—we can continue these and other programs to help people achieve better mental health.
Thank you and endorse,
Sandra K. Wilcoxon, CEO
---
Join us for the Power Your Mind virtual launch party!
The Power to Change teen program has been re-designed and updated!
Power Your Mind: Tools to Build Resilience now includes comic pages in the workbook to engage and train today's youth in the RI method.
This virtual event to celebrate & preview the workbook is open to RI members, friends & family.
Participate with your favorite libation and/or snack of choice as we toast to this launch.
When: Sunday, November 1st Time: 1 PM Pacific Standard Time
Location: In the comfort of your home! Webex online platform
Watch your e-mail for the invitation & registration information -- coming soon! Questions? contact: Josie@recoveryinternational.org
Send us your online and conference call meeting information
Throughout the United States and Canada, in many areas, face-to-face meetings have been suspended. Thanks to the heroic efforts of local volunteers, many of those meetings are up and running using remote meeting software and conference calls. Each of you can endorse for bearing the discomfort of switching over to this new format to keep your meetings intact to provide this important service for participants.
Headquarters has been reaching out to areas to be able to provide a comprehensive list of meetings that are operating remotely. Please also email your lists of online meetings to editor@recoveryinternational.org
Include the following information:
Meeting city and state
Meeting day and time, including time zone
Meeting contact first name
Meeting contact telephone number
Meeting contact email address
All of this information will also be sent to the headquarters and will be updated on the Recovery International Find a Meeting page.
We recommend that you not include your meeting log-in code. Some people have reported intrusions by people crashing their meetings with stigmatizing and offensive messages. Screening by your meeting contacts of people wishing to join can prevent this.
IMPORTANT! When you resume face-to-face meetings, please email josie@recoveryinternational.org the above information and include the meeting location. Please make a note if the location has changed from before.
¡Puerto Rico tiene una reunión telefónica (telephone meeting) y una reunión de Zoom en español!
Check out Roaming the Globe for details.
Stories of Hope
One young man from a small town in India contacted the Schizophrenia Awareness Association (SAA) where we have RI meetings, wanting to know about the Recovery Method. We had him join a Monday and Thursday meeting. After only a very few meetings he learned how effective this method is. After a couple of weeks of attending twice a week, he said that he understood it and he liked it a great deal. He said that he was using it and he had made up his mind to keep himself busy, so he went to work at a copy shop. He said that now he can control his symptoms.
His doctor asked him, "How is it that you're controlling your symptoms? What is changed in you? How did you do this?" So he told his doctor about the Recovery Method and that he wants to start a Recovery self-help group in his small town and that he'll take responsibility for it. The doctor wanted to know how it works and what is it all about. A leader of the SAA group did a mock interview with this young man where he said that he is the doctor and you can convince me as to how the support group works and how it will help others. What is the procedure? What are the benefits?
The young man said it seemed very difficult to do. The leader reminded him of the spot, "It's not how you feel, it's how you function." He then understood. He was told that he could go slowly, and that they would also talk with his doctor, and if he got two or three patients he could start a meeting with them. The leader talked with him about how he could tell the doctor about taking responsibility, "If somebody asks some question, how will you reply?" and so forth. This is how he was convinced and now he's moving forward.
Smita Godse
SAA volunteer
Stories of Hope Audio series
In lecture 52 from Manage Your Fears, Manage Your Anger, "Spotting Deeply Seated Habits," Dr. Low emphasized the following points:
We do not notice things that have become strongly habitual. A deep-seated habit is done spontaneously, and it is not reflected on.

Spotting means to look for those things that have become deeply-seated habits and therefore their meaning is not conscious to you.

People must particularly learn to spot symptoms and temperamental reactions or self-diagnosis, which create strain on their nervous system.
CLICK HERE to listen to this episode of our SoundCloud audio, where RI group leader Joey talks about the bad habits that each of the members is working on overcoming, through consciously spotting them at the time that they take hold.
Tune in to our Audio Interviewing Series with members and special guests here!
If you know someone who could benefit from the RI Method or a professional who might recommend us to clients, please copy this link into an email and send it to them: https://soundcloud.com/recovery-international/
Wisdom of Dr. Low
We are stabilized by firm policies and adherence to stable habits
This past year, just as spring was starting, we found that many of our daily routines, including recreation, temple, church, visits to friends and families, meetings, and going to work, were disrupted. It has been difficult to adhere to stable habits and create new habits while the outer environment is constantly shifting.
Dr. Low states that our personalities are stabilized by firm policies and adherence to stable habits. He contrasts this with modern life, in which "stability of habits have become impossible. Everything around us is in constant flux"
RI meetings are places that provide us with what is missing in modern life. The group takes on the dual roles of leadership and fellowship. This function of the RI group is particularly important when policies that affect our daily lives are in constant flux as never before.
When we attend RI meetings we practice fellowship, and when we lead examples and take five-minute phone calls, we provide leadership. Meeting leaders, who provide stability by being there each week to keep the meeting going strong, shine a light on the role that each of us plays when we show up to meetings and practice leadership and fellowship. If you haven't recognized the importance of your contribution lately, now is the time to endorse yourself!
Dr. Low said, "I have been a very well-known psychiatrist, both locally and nationally, twenty years ago, certainly eighteen years ago. And in those days, I think I treated patients successfully, although I had no allies. But when later I looked up my records, I found that the number of patients that I succeeded in treating successfully was distressingly small. Only a small portion of the many patients that I saw could I treat without enlisting the help of the patients, which I later did. I hope you will draw the moral from this story. I have too many patients that get tired coming to this group, naturally, after a certain decent period of time that they have attended the group. Let me warn you: Don't do that. Stick to the group as much and as long as you can." - Manage Your Fears, Manage Your Anger, page 322
Recovery Examples
Anticipation is often worse than realization
I thought that I twisted my ankle, but after a week it was still hurting. So I visited the doctor, who informed me that it was broken. One of my great pleasures is cooking, and part of the routine is going to the local grocery to get the ingredients. When I realized that I would have to start using an online delivery service until my foot healed, I got worked up.
I had lowered feelings because I had shopped in local food markets my entire life and I wouldn't be able to do it for weeks. I had the angry thought, "I had already adjusted my business, my social life, my athletic regimes, my classes, my meditation, and even my sacred shoe shopping routine to the epidemic, but I want to pick out my own dang tomatoes!"
My angry temper was at the situation. I spotted do the things you hate to do. I decided, planned and acted to enroll in Instacart, a grocery delivery service. I spotted: bear the discomfort and comfort will come, if you can't change the situation you can change your attitude toward it, and anticipation is often worse than realization. When I signed up and got my first order, I found that it was reasonable and easy to use. I endorsed for having the courage to make a mistake.
Before my RI training I would have gotten into a sentimental tizzy of a vicious cycle. I might have resisted online ordering and gone out with the broken foot and injured it worse. Instead I am healing nicely and looking forward to receiving my next delivery and cooking the way I always have.
Thank you, Dr. Low!
Your grateful, however temporarily immobile editor,
HP
San Francisco, CA - Area 20
---
To know is that we don't know
I haven't talked to someone for a long time, and when I think about it I am worked up.
Tightness in my chest. Sadness. I thought we were friends. Rise in feelings and lowered feelings. Impulse to call but haven't.
I can spot to know is that we don't know. Every act of self-control leads to self-respect. If I can't change a situation I can change my attitude. When I control my speech muscles I have nothing to regret. I need to treat my mental health as a business, not a game. When the business of games gets in the way of your health the games have to go. I spot the courage to make a mistake. I am endorsing for bearing discomfort to gain comfort.
I would not have been able to use the RI method. I would have lost sleep. I would never have been able to see the total view of how many dear and loving friends I do have. I would never have been able to endorse.
Lisa G.
San Diego, CA - Area 25
---
There is no value in self-blame
I lead the San Francisco RI meeting remotely on Zoom. At my last meeting, Zoom implemented a security feature called a waiting room. When a person comes to the meeting, the meeting host is prompted to admit the person. Normally my assistant leader leads the meeting following a script while I manage the Zoom details. This time he did not show up so I started leading the meeting. The script was on a different computer. I was looking back and forth to read the script and admit latecomers. After things settled down I concentrated on reading the script. A few minutes later, I caught out of the corner of my eye a message on the Zoom screen that a regular was exiting the waiting room. When I realized that he had probably been waiting there for a while and had given up, that's when I got worked up.
I started talking fast as I told the group that I needed to call this person. I felt like rushing. I had tenseness in my upper body. I had racing thoughts about how the environment was conspiring to give me symptoms. I had the disturbing impulse to complain to the group about how difficult technology is.
I spotted the fearful temper of self-blame that I wasn't paying attention to the Zoom messages. I spotted angry temper, blaming Zoom for its messages being easy to overlook. I moved my muscles and phoned the person to come back to the meeting, which he did. I told myself that this was a complication, not an emergency. I replaced an insecure thought with the secure thought that it was good I had noticed him leaving. I spotted calm begets calm; temper begets temper. I decided, planned and acted to find a Zoom setting to play a sound when someone comes into the waiting room. I endorsed myself for functioning in symptoms.
Before my RI training, had I been leading some other type of a meeting, I would have stayed worked up and I would have made my troubles the topic of conversation rather than keeping the meeting moving forward. I would have had a lot more symptoms and I would have developed a vicious cycle of fearful and angry temper about leading a group using technology. This would have led to a lot of physical symptoms, and I would have feared the symptoms as the next meeting approached.
David W.
San Francisco, CA - Area 20
---
Click on the icons below for more examples and stories from RI members.
| | | | | |
| --- | --- | --- | --- | --- |
| | | | | |
| | Chat room | | Meetings | SoundCloud |
If you have questions, email info@recoveryinternational.org
Roaming the Globe

PUERTO RICO
Puerto Rico members are staying strong during the epidemic.
Lete, the Cabo Rojo leader, has started a Zoom meeting with Tuto (Gus) Thursdays at 2 PM Eastern time.
Maritza, the Moca leader, is hosting a phone meeting on Thursdays at 6:30 PM Eastern time. In addition to the Moca group members, people from other places in Puerto Rico are attending, and 3 others are attending from the United States mainland.
They are very glad that 40-year veteran RI member Hector Solivan (featured in Members Corner of this issue of Recovery Reporter) is coming to their meeting.
If you speak Spanish and would like to join this meeting, or you know anyone would like to do the RI practice in Spanish, the telephone number is 701-801-6661. There is no meeting number to enter; after you call, you will immediately join the meeting.
Other phone and Zoom meetings are starting to spring up around Puerto Rico. Please check the Weekly Wisdom emails from HQ for the latest updates.

If you have questions please email Maritza maritzabachier@gmail.com
---
Noticias de Puerto Rico
Los miembros de Puerto Rico se mantienen fuertes durante la epidemia.
Lete, la líder de Cabo Rojo, ha iniciado una reunión de Zoom con Tuto (Gus) los jueves a las 2 pm hora del Este.
Maritza, la líder de Moca, está organizando una reunión telefónica los jueves a las 6:30 pm hora del Este. Además de los miembros del grupo Moca, asisten personas de otros lugares de Puerto Rico y otras 3 personas de los Estados Unidos continentales.
Están muy contentos de que Hector Solivan, miembro veterano de RI con 40 años participando en los grupos de Recovery en Puerto Rico (que aparece en Rincón de los miembros de esta edición de "Recovery Reporter") asista a la reunión.
Si habla español y le gustaría unirse a esta reunión, o sabe que a alguien le gustaría hacer la práctica de RI en español, el número de teléfono es 701-801-6661. No hay un número de reunión para ingresar; después de llamar, se unirá inmediatamente a la reunión.
Están empezando a surgir otras reuniones telefónicas y de Zoom en Puerto Rico. Consulte los correos electrónicos de Weekly Wisdom de HQ para obtener las últimas actualizaciones.
Si tiene preguntas, envíe un correo electrónico a Maritza maritzabachier@gmail.com
---
INDIA
At the SAA, (Schizophrenia Awareness Association), in Pune, we are having Zoom meetings for the Recovery Method on Fridays from 12:30 to 1:30 PM. Those who are not participating in the online meetings don't have any connection with the rest of our people and very few people call other people on their own to talk. So we started another Zoom meeting where these people can join on Mondays and Thursdays from 2:30 to 3:45 PM.
Dr. Anil Vartak has been writing many articles about the Recovery Method. As a result, many people are calling in and wanting to know about it. We have asked them to come to this group. At one meeting there were two or three newcomers.
We also had some long-timers attending. One of the experienced subarthis (schizophrenia patients) explained the Recovery Method to the newcomers in such a beautiful way. Because he is a subarthi who had experienced all of the same things as these newcomers, they thought that his explanation had a different value to them and they were very impressed.
---
A big shout out to Swarthmore, PA – Area 155
I am the leader of the RI meeting in Swarthmore, PA. I want to express my gratitude to our group for their unconditional support. During the pandemic, our meeting is staying strong. We have been doing our meeting via phone conference. It took a little time to work out the kinks (we practiced being patient patients). This is a wonderful group of people. They mean a lot to me. Their support, understanding, reassurance, and encouragement is beyond measure. I look forward to hearing their voices every Wednesday evening. Anticipating joyfully, we will see each other soon. I am happy to call them my friends.
Kathy S.
---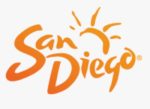 San Diego, CA – Area 25
ONLINE MEETINGS
RI now has online meetings every day of the week. Tuesdays, is a newcomer welcome meeting. This Meeting is led by Judi B. and Lisa G., and is part of a 4-week series, which consists of: Week 1- What is Recovery and who and how did it get started? Week 2 - What are the concepts, angry/fearful temper outer/inner environment? Week 3 - What is the 4-step method? Week 4 - Recovery in action. All are welcome to attend one meeting or all four. We answer questions and always demonstrate with an RI example.
Most of us never thought we would lead an online meeting. I've been supporting them since they started on January 8, 2015. I love Recovery. It saved my life. It gave me peace, order and balance. I have always led face to face meetings. Online meetings are as close to a face to face meetings as we can get. They are safe and it is simple to register. When the pandemic happened, RI was ready! All of the meetings came to a shutdown. Now what? Do the thing you fear to do, LEAD a Recovery International online meeting. Nervous people don't like change and fear routine. Try fail try fail try succeed then ENDORSE.
If you need information or have any questions, we are here to help! Steve at Steve@recoveryinternational.org
Lisa@recoveryinternational.org or call the San Diego office at 619-383-2084
---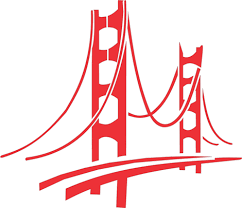 San Francisco Bay – Area 20
Area 20 continues to thrive with 5 Zoom meetings and one phone meeting. We are happy to be hanging together through remote meetings while we wait for the chance to meet together face to face.
If anyone wants more information about our meetings please email david@dwassociates.us

Members Corner
In recognition of our long-time Members
Thank you for your service Hector!!
Hector Solivan
40 years of Recovery training and practice in Puerto Rico
Hector came to RI in February of 1980 after watching a TV show in Puerto Rico about Recovery training, where a demonstration panel was presented along with the practice. Watching the show, he learned that there was a RI meeting every Saturday at 3:00 PM in his hometown of Ponce. He had no plans on attending that meeting, but by chance he passed through the front door of the place where the meeting was being held, and decided to go inside and see what RI was all about.
As with most newcomers, he could not understand exactly what was going on, but he decided to keep going to the meetings and give himself the opportunity to learn more about this method of mental health self-help.
In January 1982, a second meeting was opened in Ponce. The meetings were led by Alida M., and Hector was her assistant group leader. Five years later, the first group leader in Ponce stepped down and Hector accepted the position. In 1998, he was named area leader for Puerto Rico for several years until the area was converted from area-leader to area team leadership. At the present time, he is still a member of the area team. In early 2000 he was named a member of the Recovery Board of Directors for two terms.
Forty years have gone by and he still directs the meetings and practices Dr Low's method of self-help mental health.
Four years ago, he was formally diagnosed as legally blind, due to glaucoma, and the method has provided him with the tools to cope with this disability. He is very grateful for the Recovery Method training. The practice has helped him cope with the nervous symptoms that occur occasionally due to his illness.
His preferred recovery tools are:
"Fear is the belief in danger, and belief can be changed"
"Peace order and balance" - for a good life quality
"Lower your standards, and your performance will rise"
"Be average"
"Excuse, rather than accuse"
"The will says yes or no to thoughts and impulses not to feelings and sensations"
Héctor Solivan
40 años de entrenamiento y práctica de Recovery en Puerto Rico
Hector llegó a Recovery en febrero de 1980, luego de ver un programa de televisión en Puerto Rico sobre entrenamiento en Recovery, donde fue presentado un panel demostrativo junto con práctica. Mientras veía el programa, se enteró de que todos los sábados a las 3:00 de la tarde había una reunión en su pueblo de Ponce, Puerto Rico.
Él no tenía planes de asistir a esa reunión, pero por casualidad el paso por frente de la puerta del lugar donde estaban dando las reuniones, y decidió entrar para ver de qué trataba Recovery. Como todos los que llegaban nuevos, él no podía entender qué es lo que estaba pasando, pero como él sufría de "GAD", él decidió seguir asistiendo a las reuniones y darse a sí mismo la oportunidad de aprender más sobre este método de auto-ayuda para la salud mental.
En enero de 1982, una nueva reunión de Recovery fue abierta en Ponce, las reuniones fueron dirigidas por Alida M., y Hector era su asistente de líder de grupo. 5 años después, el primer líder en Ponce dejó el liderato del grupo, y Hector aceptó dirigir ese grupo, y en 1998 fue nombrado líder de área para Puerto Rico, por más de 10 años hasta que el área fue convertida de liderato de área a un equipo de área. En la actualidad él sigue participando en el equipo de área de Puerto Rico. Al principio del 2000 él fue nombrado miembro de la Junta de Directores de Recovery International por dos términos.
40 años han pasado, y el aún dirige las reuniones de grupo, y practica el método de autoayuda en salud mental del Dr. Low.
Hace 4 años el fue formalmente diagnosticado como legalmente cirgo, debido a la condición de glaucoma que él tiene. El método le ha provisto las herramientas para poder lidiar con esta condición, que le ha afectado severamente la vista. Él está muy agradecido al método de Recovery por proveer las herramientas que en el presente le permiten lidiar con los síntomas nerviosos que pueden producir esta condición.
Algunas de sus herramientas preferidas de Recovery son:
"El miedo es la creencia en peligro, y las creencias se pueden cambiar"
"Paz, orden y balance, para una buena calidad de vida"
"Baja tus estándares, y tu eficiencia subirá"
"Se promedio"
"Excusar, en lugar de acusar"
"La voluntad dice si, o no a los pensamientos y a los impulsos, No así los sentimientos y las sensaciones"
---
How well am I doing since I started to practice the Recovery Method?
Have you ever wondered how well you are doing since you came into Recovery?
Have you ever thought of how many times you used the Recovery method and did not realize it? Then you might like to ask yourself these questions:
• Am I better able to handle daily disappointments and frustrations?
• Am I better able to work down what I once considered an emergency into a triviality?
• Am I better able to be self-led rather than symptom-led?
• Am I better able to see myself as average?
• Am I better able to recognize temper angry or fearful or both?
• Am I better able to drop judgments against myself and/or others for the sake of my good mental health?
• Am I self-endorsing more for my efforts regardless of the outcome?
• Am I better able to be kinder to my dear self since coming to Recovery?
• Am I better able to take the danger out of my symptoms more?
• Am I better able to catch the defeatist babble of the brain better and stop it?
• Am I better able to recognize temperamental lingo in my words and in my thoughts?
• Am I better able to change my attitude if I can't change the situation more often?
• Am I better able to realize that perfection is a hope, a dream or an illusion?
• Am I better able to bear discomfort in order to gain comfort?
• Am I better able to manage my over sense of responsibility?
• Am I better able to control my impulses?
• Am I better able to practice being a patient patient?
• Am I better able to have the courage of making mistakes?
• Am I better able to change my insecure thoughts to secure ones?
• Am I better able to move my muscles to overcome the defeatism of the brain?
• Am I better able to take the total view over the partial (narrow)?
• Am I better able to be group minded rather than self-centered?
• Am I better able to take time to study Dr. Low's works?
• Am I better able to use humor?
• Am I better able to chip away at my strong links?
• Am I better able to make time to attend RI meetings (Face to face, phone, on-line, chats)?
• Am I better able to make use of mutual aid calls?
• Am I better able to give examples?
• Am I better able to spot on other members examples?
• Am I better able to recognize when I sabotage?
• Am I better able to see the gains I have made since before I had any knowledge of Recovery?
If you think about just a portion of these questions than it is important to realize just how much effort you are putting forth in making a business and not a game of your good mental health.
Now can you think of any reasons not to self-ENDORSE for what Dr. Low called the WILL TO EFFORT!
Remember we strive for the middle ground of averageness and not perfection!
Kathleen R.
In Memoriam
Jim Porta 1942 - 2020
Longtime Louisville, KY RI leader Jim Porta passed away on August 20, 2020. Jim had led the Louisville, KY RI group for many years and started leading temporary phone meetings to serve his group due to the current health situation.
Comments from Jim's group members include the following:
Bonnie – "Jim was a special man. He wanted to take care of all of us."
Mike – "Jim was a good guy and I'm going to miss him."
Susie – "Jim was a big help. I am going to miss him."
Jim was a joy to have at monthly Area 141 leader training meetings and was always willing to help and serve the group. In addition to his involvement in Recovery International, Jim was a computer engineer, an Army veteran and a member of St. Bernard Catholic Church. Jim was survived by his wife of 56 years Mary Ann, three grown sons, as well as many grandchildren and great grandchildren.
Call for submissions!
Have you or someone you know dedicated 25 or more years to practicing the RI Method?
Help us honor our longtime members here in Members Corner! We are going to feature our long-serving heroes in each issue of the Reporter.
Send us:
A photo
A short description

What challenge/problem did RI solve for you?
What are your favorite spots?
Why would you recommend RI?

Highlight the meeting you attended (City, day, time and any leadership roles taken on)
Please also submit your Stories of Hope, Examples and local news for Roaming the Globe for the next Reporter.
Recovery Reporter Editors:
David W, Editor in Chief
Helen P, Managing Editor
Submission guidelines:
We would like thank all of our contributors, without whom the Recovery Reporter would not be possible. Before sending submissions, please read the following submission guidelines.
Please keep submissions as short as possible, roughly 3 paragraphs in length, which is approximately 300 words.
Please identify all submissions with first name and last name initial only, area number (if you know it), town, and state or country.
Photos: Please if possible submit clear photos whenever possible.
Please no bold or italics.
Please adhere to the deadlines for each issue.
When the volume of submissions exceeds our page limits, it may be unfortunately necessary to exclude some submissions.
Please send only submissions pertinent to the Recovery Reporter
PRIVACY: To protect the privacy and confidentiality of all members, please use only first name and the initial of the last name of people. Please be aware that the content you submit is NOT private because we cannot control how it is shared and therefore it may be accessible to the public.
The views and opinions expressed by authors of articles appearing in the Reporter are those of the author of those articles and they are not necessarily the views and opinions of Recovery International or anyone affiliated with Recovery International.
Email your submission to editor@recoveryinternational.org.
Mailed items should be sent to Headquarters:
Recovery International
1415 W. 22nd St., Tower Floor
Oak Brook IL 60523
Reminder
If your email or address changes please be sure to notify us. If you are a Canadian member you should also notify Cindy Hutchins at purple74@xplornet.com.
If you, or someone you know, is a paid member and isn't receiving the Reporter, please let us know at info@recoveryinternational.org
NeonCRM Copyright © 2019 Neon One, LLC. All rights reserved.