News Posts List
RECOVERY REPORTER 2019 FALL
09/01/2019
Recovery Reporter 2019 FALL and Winter Season
Celebrating the Fall and Winter Holiday Season and World Mental Health Awareness Day
In nature, fall is a time to prepare and winter is a time for hibernation. The days are shorter and nights are longer. People can get worn down from preparing for holiday festivities. We may find ourselves with lowered feelings. This might be the perfect time to increase our meeting attendance or to read about the rushing perfectionist Mildred! Let's make ourselves a hot chocolate, sit in our favorite easy chair, and ask ourselves a few questions:
What have we done today, no matter how mundane, that we can endorse for?
What moments of unanticipated good fortune have we had?
How have we been group minded lately?
What can we be grateful for?
Have we been able to let go of the exceptional standard?
"The Courage to Make Mistakes" (from Mental Health Through Will Training p246)
"The other day, I was in the basement washing clothes. I had meat cooking upstairs on the first floor, the vacuum connected on the second floor ready to use and the washing machine in the basement. As if this were not enough, I went out into the yard, starting to untangle a hopelessly gnarled clothesline, blaming myself all the time for messing up my work and accomplishing nothing. I had hardly untangled the clothesline when it began to rain. I became confused and frightened and felt I couldn't move across the yard because the solid wall was there instead of space.
"Suddenly, I remembered my Recovery training and spotted my frustration as an attitude of perfectionism. I realized that my rushing from one job to another was the desire to do more than an average person can do, and that my confusion was the sense of disappointment at not being able to do the exceptional job. So, I stopped the rush, calmed down deliberately and made up my mind to do one job after the other. In an instant, the confusion went, and the fear of losing my mind stopped.
"Before my Recovery training, I would have kept on working fast and would have gotten into the vicious cycle of fear, self-blame and the depression that went with it. The vicious cycle used to last for months, and at one time lasted three years."
Mildred, in a confusion which threatened to unhinge her mind, "calmed down deliberately" and decided to give up her ambition to do the perfect job. "In an instant," she says, "the confusion went, and the fear of losing my mind stopped." But if a mere decision is sufficient to put an abrupt end to a long-standing confusion, my patients ought to have no difficulty getting rid of their perplexities, vicious cycles and tortures. What Mildred did, all of them ought to be able to do.
What was it that troubled and confused Mildred? There was cooking to be done on one floor, cleaning on another floor and washing in the basement. A fourth job was waiting to be finished in the yard: tending to the "hopelessly gnarled clothesline." The issue was: should all four jobs be carried out at once or one after another? If the tasks were done coincidently, Mildred would have the sense of pride, of outstanding accomplishment, of perfection and excellence. If they were done singly and successively, the job would be of average quality, lacking the glamour of top performance and peak achievement. Reduced to these simple terms, the choice and decision which Mildred was to make was between two discrete philosophies: to be average or exceptional.
News from Headquarters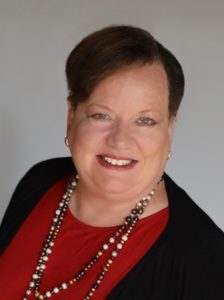 October 10 is World Mental Health Awareness Day, sponsored by the World Health Organization. This is a good opportunity to join us in supporting RI's Veteran's Initiative!
Recovery International helps thousands of people all over the world each and every week. You—our leaders and members—make this possible. Thank you, and let's keep up the good work! This year we are designating October 10 a "Day of Giving"—inviting our leaders, members and donors to make a special gift to support our work and outreach around the globe. We are earmarking these gifts to support RI's Veteran's Initiative. Our committee is working hard to develop outreach efforts to veterans and to make contacts with the Veteran's Administration and other organizations serving the needs of both vets and active duty service men and women.
You may be receiving a mailing or e-mail requesting a special donation on this day, but there are other ways you can help too. Do you live near a VFW Hall, or know of another veteran's support organization where you can put out a stack of RI brochures? We want vets to learn about RI and the ways we can help—perhaps even invite a vet to your meeting! If you know vets in need of assistance where we don't have meetings, refer them to the Tuesday night Online Meeting, led by a veteran.
We currently have a couple of meetings focused on vets, and we aim to open more once we create sufficient demand. We also aim to train vets to be leaders. If you have other ideas to grow this program, please contact our Program Manager, Josie Martinez. And, give generously on World Mental Health Awareness Day of Giving – October 10!
And—don't forget to endorse!
Sandra K. Wilcoxon, CEO
---
Veterans Initiative - Come to an Online meeting!
World Mental Health Awareness Day was established in 1992 by the World Federation for Mental Health.
Mental health issues affect millions of people around the world. According to current statistics, 1 in 4 people will experience a mental health issue during their lifetime and many more will see friends of family members affected.
The purpose of World Mental Health Awareness Day is to raise awareness of mental health issues, increase education on the topic and to eliminate the stigma attached to it. It is hoped that this, in turn, will encourage people to seek help and support.
The help and support we receive from the RI family is invaluable.
Technology has made it possible to fulfill Dr. Low's Vision of "providing self-help training for mental health and wellness to anyone, anywhere, at any time." Although, the traditional face to face meetings has been the original way of reaching out to others, we can still provide a sense of community and support by continuing to make available various kinds of meetings which include, phone, online and chatroom meetings. We also have a Facebook page that veterans can connect with. Each of these venues is committed to utilizing the original RI Method. "The mission of the Veterans Initiative of Recovery International is to use the evidence-based, cognitive-behavioral, peer-to-peer, self-help training system developed by Abraham Low, MD. The Veteran's Initiative wishes to help active military from various branches, reservists, national guard members, veterans, and all of their family to gain skills that will lead to more peaceful and productive lives."
Please help us support our Veterans and their families by joining in with our online meeting, which meets on Tuesday nights:
6 pm Pacific Time
7 pm Mountain Time
8 pm Central Time
9 pm Eastern Time
Click here (or type https://bit.ly/2PrCTkO into your browser) to see the calendar.
Have a great Holiday SEASON! Steven M.F., LPC., Online Manager
Sweepstakes Winners - Group Psychotherapy and Case Studies Archives
For sweepstakes winners and everyone else! Here are Dr. Low's earlier publications, AND a special bonus:
* Group Psychotherapy – Recovery's original textbook
* Four case studies by Dr. Low
Your copies are ready! And as a special bonus, we decided to invite you to a conference call discussion with a short reading from Group Psychotherapy. When we compare Dr. Low's patient interviews with his later lectures and writings, we see the same basic ideas while his language was evolving. Our challenge going forward is to explain the ideas in today's language. Moving it forward!
Mark your calendars for Sunday, October 27, at 2pm Pacific, 3pm Mountain, 4pm Central and 5pm Eastern. Also jot down the conference call discussion phone number 605-313-5111 and the code 123-224 to get into the call.
And now this is the moment you have been patiently waiting for. Click on https://davesdecafe.com/book-study to get your documents.
Have a wonderful Holiday Season! Your editors, Helen and Dave
Stories of Hope
Leadership leads to recovery - My Recovery Canada story
Hello, my name is Kevin. I live in Langley, British Columbia in Canada. Here is my story of how I became an assistant leader.
I first came to Recovery Canada/Recovery International when I was around 17 years old. At that time, I lived in a neighboring city called Surrey. I was struggling with anxiety and depression at that time. I had trouble walking out onto the sidewalk or going into stores on my own. I had anxiety and lowered feelings, which mainly revolved around graduating in two years and what was going to happen afterwards.
I first found out about Recovery Canada from a family friend. He had started the Langley group and invited me to the group. I felt out of place at first, but I attended the meeting for two months. I then gave up after two months of attending. I left because at that time I felt that I could not relate to the other people there and because it was a long commute. I would not attend Recovery Canada for three years.
Three years later I graduated. While all my high school classmates were celebrating, I was in the throes of a depressive attack and I was overcome with anxiety. I also was laid off from my job that I really enjoyed and then I was moving on top of that. However, I was moving into Langley where I would be close to the Langley Recovery Canada group. I thought that I may as well try to give Recovery Canada a second chance. I went back and felt that I fit better into the group this time.
Later on, the leader asked me if I would like to help lead a meeting. The next thing I knew the leader said to me "Alright now that you know how to lead a meeting I will add you to the area team list as an assistant leader." I was in shock, but I did not leave the leadership team. I eventually took over the job as the treasurer for our group and then I slowly started gaining more responsibilities. I then began to lead meetings on a regular basis!
---
Functioning in symptoms
I have been blessed by Dr. Low's Recovery Method since 1994. The challenge most evident that the Method has helped me overcome is functioning with symptoms. Some of my favorite spots:
"Don't tell me how you feel. Tell me how you function."
"The anticipation of future events is often worse than the event itself."
"When I don't dignify my symptoms, they die of indignation."
"We are a capable lot."
"Try, fail. Try, fail. Try, succeed."
"Humor is our best friend, temper our worst enemy."
"I will get well."
I recommend RI to anyone who struggles with nervous symptoms and/or lowered feelings. The RI attendees really understand; they practice the method and as a result, have learned to work nervous symptoms down. The meetings are very positive and structured and a safe place to listen and share. Fellow Recoveryites really become extended family!
Joe M., Orem, Utah
Orem Community Meeting
Assistant Group Leader, Treasurer
We can control temper and impulses
RI has had a positive impact on my life. From the beginning, I found the four-step method logical, easy to remember and effective. I learned that we can control temper and impulses, change thoughts and attitudes, and move muscles. I am learning to drop undesirable exceptionality and superiority and to embrace averageness as a leading philosophy. I am more realistic both in my thinking and expectations. I am learning to treat myself and others with gentle tolerance. I no longer feel so broken and angry. I continue to experience anxiety, apprehension and tension, but my success with other aspects of the recovery program gives me hope that that will improve as well. I read and study the literature most days and attend 3 supplemental phone meetings and one literature phone meeting weekly. I am so thankful for RI and the difference it has made in my life. My relationships with my mom, sister and boyfriend are all better and I no longer worry and obsess like I used to do. I am able to better manage my mood and am no longer so full of judgment, blame, resentment and frustration.
Denise D., Port Richey, FL, Area 35
Stories of Hope Audio series
An interview with RI member, Michael, pictured above, who combined the RI practice and 12-step programs to drop over 180 pounds and keep the weight off.
Michael weighed over 400 pounds when he began attending RI meetings. After two years of practice, he was able to calm down enough to make the decision to do something about his self-medicating with food. He joined Food Addicts in Recovery and the 12-step group Overeaters Anonymous and is now able to lead a healthy and peaceful life. Today, he uses RI's cognitive-behavioral practice to control his recurring overeating impulses. Michael, shown above, poses with his previous waist size 62. He is now fits into a comfortable 36!
Click here (or type https://bit.ly/2MJelSt into your browser) to hear Michael's exclusive interview or go to the RI SoundCloud page shown below where you can listen to Michael's interview and many other inspiring stories of hope.
If you know someone who could benefit from the RI Method or a professional who might recommend us to clients, please copy this link into an email and send it to them: https://soundcloud.com/recovery-international/
Wisdom of Dr. Low – The Magic of Objectivity
Objectivity then, means (1) employment of measurement and sense perception, (2) elimination of feeling and emotion.
I have answered my first question which asked: What is objectivity? I shall now try to give the answer to my second question: What is the reason for its magical effect on nervous symptoms? One thing ought to be clear to you by now. If the patient is to be objective, he must rid himself of emotion. But why should they do that? What is wrong with having emotions? What is wrong even with having fears, angers, indignations? Eliminate fear, and you lose the valuable qualities of caution, foresight and premeditation. Throw out your anger, and you will deprive your personality of its capacity to be aroused to action by personal insults and group crises. Without emotion, you are chilly, unresponsive, uninspired and uninspiring. Emotions are values, and I do not think of inveighing against them, except in regard to nervous patients and nervous symptoms.
Emotions have their rightful place in the family, in religion, civic life, business and politics. Moreover, emotions are of two kinds. On the one hand, there are love, devotion and affection, enthusiasm and sympathy, the sense of fellowship and the spirit of self-effacement. These are the emotions of stimulation. They stimulate the organs of the body into more vigorous breathing, digesting and heart action. They operate to raise and harmonize the functions of the organism. On the other hand, there are fear and consternation, anger and indignation, envy, jealousy and disgust. These are the emotions of frustration. They lower the functions of the body and throw them out of equilibrium. The emotions of stimulation create stimulating tenseness, the emotions of frustration create frustrating tenseness. I do not have to tell you that you cannot go far enough in cultivating stimulating emotions and their attending stimulating tenseness. You cannot go wrong if you do your utmost to dwell on them, to enhance and coddle them to your heart's delight. Should you be "gripped" by any of these stimulating emotions, just permit yourself to become warm and responsive, emotional and subjective. But if you are seized, as is the case in a panic, with the frustrating emotions of fear, anger and despair, with jealousy and envy with indignation and disgust, then you must bend all your energies to becoming and remaining cool, chilly, unemotional and objective.
Recovery examples
This is a triviality compared to my mental health
I had ordered some new glasses and I called the office to see if they had been delivered. I was told that they had been already picked up and that's when I began to work myself up.
I had a rise in feeling and felt a hot flush in my face and heart palpitations. Thoughts: "How did they make a mistake like this?" "Wouldn't another customer know that those weren't the glasses they picked out?" "What's going on?" Disturbing impulse: To raise my voice at the receptionist that delivered this news.
Health is a strong link/dynamic outer environment, so symptoms will be greater and spotting needs to be greater. I can be self-led not symptom led. Temper is our worst enemy and humor is our best friend. It is better to extend an insincere gesture of fellowship than a sincere gesture of hostility. This is a triviality compared to my mental health.
Before RI I would have probably raised my voice with the receptionist and would have forced friends to listen to my indulgence in the complaining habit.
Kimberley M., San Diego, CA, Area 25
---
The inner smile
My wife and I belong to a book club which had previously read "The Art of Racing in the Rain." The couple who chose this book suggested watching the recent movie version of the book and discussing it at our next book club meeting. The night we went the theater was absolutelty empty Then a woman and her daughter entered the theater and sat down directly in front of us. That's when I began to work myself up.
My first reaction was shock. I had angry thoughts directed at the mother. I had the impulse to say something. I felt my entire body tense in anticipation of a verbal fight. I hat palpatations and a sharp intake of air..
I immediately began to spot. This was a startle, and I was not responsible for my initial reaction. All I knew was I didn't know what prompted this woman to act in this manner. I could excuse myself for my startle response and excuse the woman's actions, if for no other reason than for my mental health. Whatever her reason, it was a triviality in comparison to my mental health. I replaced the insecure thought of being wronged with the secure thought this would make a great RI example at the next meeting I attended and anticipated the laughter it would evoke. Humor is our best friend. I used muscle control by not saying anything to the woman. I decided, planned and acted to move two seats to the right. I was group-minded by not giving into the impulse to speak up, which could have embarrassed both the mother and the daughter. I endorsed for the things I did and the things I didn't do and for trigger spotting.
Before my RI training, I might have said something cutting to the woman, then spent days or weeks blaming myself for my overreaction. I might have retreated to the couch and covered myself with a blanket hoping, unsuccessfully, I would feel better after sleeping it off. As it was, I was able to use the inner smile as soon as we reseated ourselves.
Harry B, San Francisco, CA, Area 20
---
Internal peace is my supreme goal
We had recently rented a small apartment for our office. We had an agreement with the landlord regarding rent and other terms. Once, to clarify a particular issue, I telephoned him. The landlord told me something that I realized was outside of our contract. He further told me in an angry tone, "How do you expect everything according to your own terms?"
That time I started getting angry. My ears started feeling hot and I started feeling breathless. My voice trembled and I shifted to an argumentative tone
I spotted that I was having both fearful and angry temper. I realized that there was nothing right or wrong and that temper is bad. I spotted that I could excuse the landlord rather than accuse him. I know that I cannot control the outer environment, only my inner environment. I decided that my internal peace is my supreme goal and moved my muscles by taking one or two deep breaths. I dropped the judgment. Softly, but in certain words, I brought to his notice the original terms of the contract.
Before Recovery practice I would have got annoyed and thought he was wrong. I might have shouted or said something in an angry tone which he would have capitalized upon. I would have spent two or three days in distress, confusion and anger. Because of the Recovery method I became quiet instantly and could take the total view. I could control my speech muscles and express myself in a cultured manner. These efforts certainly helped me to maintain my internal peace as well as the internal peace of our organization.
I endorse myself for all the efforts I took.
Anonymous, Pune, India
Click on the icons below for more examples and stories from RI members.
| | | | | |
| --- | --- | --- | --- | --- |
| | | | | |
| | Chat room | | Meetings | SoundCloud |
If you have questions, email info@recoveryinternational.org.
Roaming the Globe

Anil Vartak (pictured) is the founder of the RECOVERY group, named "Ekalavya," at the Schizophrenia Awareness Association (SAA) in Pune, India. You can find descriptions of Dr. Low and the Recovery Method at https://schizophrenia.org.in/.
Professor Vartak joined forces with "WOW - A Mind and Behavorial Clinic" in Chennai and created a calendar featuring RI, to be distributed throughout India. We interviewed Professor Vartak by email. The interview is below.
Editor: (Q) to Anil Vartak (AV)
Q: Tell us about the calendar project.
AV: Two years back WOW brought out a calendar that featured users who are now recovered and working for this cause.
Q: You mentioned that SAA had been involved with the previous year's calendar, whose theme was, "Caregivers of persons with mental Illness." What was SAA's involvement?
AV: We suggested that theme and coordinated with caregivers from different parts of India. A number of patients and caregivers are working in different areas of mental health for the last around 20 years. So, we are in touch with people who are working in their individual cities and are in networks at all India levels. We are in touch with them through a caregivers/users organization called Facemi.
Q: How was this year's calendar theme selected?
AV: Mr. Dilli Babu is CEO of WOW. Last year I helped him by contacting caregivers across India. This year he asked me to submit a suitable topic and I suggested the Recovery Method.
Q: What is the calendar for? How is it distributed and promoted?
AV: WOW is an organization providing counseling. They bring out desktop calendars for their clients every year and distribute them free of charge. They provided us with around 200 free calendars. We are providing these calendars free of charge to patients, doctors, therapeutic groups in Pune, Karad, and Kolhapur and colleges where we hold awareness programs and also talk about the Recovery Method.
WOW - Mind and Behavioural Clinic: http://www.winorwin.in/
Facemi: https://facemindia.wordpress.com/
https://ppkya.wordpress.com/2015/09/27/facemi-families-alliance-on-mental-illness/
Click the calendar image to view or download the calendar
---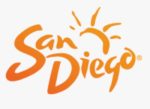 San Diego, CA – Area 25
Lisa, the project manager for Area 25 thought they needed a picnic to practice Recovery. Dr. Low said do the thing you fear and it will straighten your muscles. Being a former caterer she knew how to put a party together! Where should they have it? In a park? At the house? So, at one of the leader's meetings she asked if anyone had a pool. Jim, who has been a leader for over 30 years said, "I do. Why don't we have it at my house?" So, this last July 28th was the12th Recovery celebration that Jim and his wife Karen have so graciously opened up their home to Area 25, their families and friends.
Each year there is a theme. What would a party be without party endorse give-a-ways? That is always Lisa's donation. The members can't wait until they see what she has made for them. One year they had a luau, with Hawaiian leis. One year they had a taco man with sombrero's and this year, a BBQ with cooking done by Mike. Mike is the assistant area leader and he loves to BBQ.
Everybody is group minded in this event. Area 25 provides the main course, Jim provides sodas, and everybody brings something to share. Jack is the music man. He plays the piano. They have a sing-a-long with spots or special songs dedicated to Dr. Low. They get donations so they have a raffle. They also give away a Recovery membership. Move your muscles as they say! Some go in the pool and some just sit and talk. This year they played Dr. Low bingo, which included spots and history about Recovery. Guess what they yell when they have a line filled up? ENDORSE! Next year will be lucky 13. What will the theme be? Give us your ideas!
---
South Central Ohio and Kentucky – Area 141
Area 141 had a busy summer! Kelly and Scott (pictured) staffed RI tables at two wellness events in the Dayton area and RI members from Dayton and Cincinnati enjoyed our annual summer picnic in the Dayton, OH area!!
---
Swarthmore, PA - Area 155
We held our annual barbecue on Saturday, August 3. We had a lot of fun sharing stories, laughing, eating, and playing games. The RI Leader, Kathy, made up a game called "Recovery International Jeopardy," something she heard about from another RI member. We played two teams. Some of the topics were Thoughts, Fears, Setbacks, Symptoms, RI Hodge Podge, and My Dear One's. We had so much fun and quite a bit of competition too. The friendships, camaraderie and support in this RI group is amazing!!
We're looking forward to the HOLIDAY SEASON!
Kathy S., RI Leader

Members Corner - In recognition of our long-time Members
My name is Vicki and I have been practicing the RECOVERY method since 1970. That was the year my second child was born. I had many symptoms and I didn't know how to deal with them. I have been a nervous person my entire life. The times that I have become a nervous patient have been during very stressful times in my life.
In 1970, I received help from my church which was in Fair Oaks CA. They sent a recovery member over to my house to invite me to a meeting. Joan Rice, who lived in a town near Citrus Heights, called and asked if I would like a book. She told me a little bit about Dr. Low and the method. I attended the meeting and in time I was a substitute when the leader couldn't attend! When I read the book, I literally found myself on almost every page. I was very excited to finally have an explanation for my disease.
The meetings I have attended in addition to Fair Oaks are, Merced, CA., Walnut Creek, CA., Bakersfield, CA., and Visalia, CA. With my setback in 2016, I attended both on-line and telephone meetings that were as good as in person meetings. That year I had retired from a 40-year career. It was not easy to stay home every day.
RI was the main reason I am able to have long-time recovery, but new medications have also given me much help and going back to work was very helpful. My doctor was very much in favor of my using RI and he even asked for some information on it.
My favorite spots: 1) Look how far you have come not how far you have to go. 2) I spot my symptoms as a harmless expression of a nervous imbalance. 3) Feelings are not facts hence lowered feelings are not facts. 4) Feelings rise and fall if not acted on.
I am 76 years old and my first visit to a doctor as a nervous patient when I was 8. Having been diagnosed as a nervous person, I have to think of myself as average. I try not to be exceptional because exceptionality sets me up to have symptoms. There is a more complete explanation of this in the book.
It is obvious that I would recommended Recovery to those with symptoms. I have so many years of experience with Recovery that I feel I can help people, and I hope that I have helped people.
Thank you for the opportunity to be well! Vicki H.
---
30-year Member Celebrates RECOVERY
I attended my first Recovery meeting in Salt Lake City in early 1990 after giving birth to my fourth child and and experiencing a series of traumatic life events. I felt scared, depressed, anxious and hopeless.
A friend of a friend heard about my situation and told me about Recovery. I felt "paralyzed," but I was desperate, so I went!
Shannon M., a stranger to me at the time, chatted with me before the meeting. She listened and encouraged me to attend 6 meetings before deciding if the method could help. I knew it would help me before that first meeting was through! I loved what I heard. It "rang true".
I followed Dr. Low's counsel to bear the discomfort and move my muscles because there was no danger. (I acted my way into right thinking). It was really difficult, but kept trying. I immediately saw some gains. Little by little I began to endorse for small efforts, not just success. I was filled with "fearful and angry temper." I spotted the symptoms that my temper produced.
With a baby and 3 other young children, I saw the need to lower expectations and rid myself of exceptionality. I learned that "being average" is a healthier way to live.
Since that time, I have been a leader in the Centerville, Utah group. I have attended and practiced the Recovery method for 30 years. My children have been raised on Dr. Low's "spots." Five years ago, I had a set back and my daughter was my greatest help, as she recited the "spots and tools" to me daily.
I have what Dr. Low calls a "fate appointed weakness or illness." I have had to manage my anxiety and depression since birth. I tell people, "of all the help I've received over the years for my mental health, Dr. Abraham A. Low's teachings have helped me the very most!"
I will be forever grateful for his drive and determination to bring supreme peace to his "dear ones". I love all of you who have walked this path by my side. You are truly my "heroes, saints and angels".
Laura S., Assistant Leader, Centerville Utah group
---
Happy Birthday 25+ years in RI, NY – Area 133
Stella has been in Recovery in Westchester County for over 50 years, and has been a group leader for over half of those years. She came into Recovery because of a fear of dirt and germs. Her favorite spots are: There is no danger! Distressing but not dangerous; If you can't change a situation, change your attitude; We do not measure mental health by being symptom free but how we function with symptoms. Stella is a great gal with a positive attitude! Her three grandchildren and four great grandchildren keep her busy and joyful.
Beth came into RI 30+ years ago when she was having difficulties getting along at work. She became an assistant leader in Manhattan, Yonkers, and White Plains. In 2009, she took over the treasurer's position for the area. In 2010, she became co-area leader with Linda W. and area leader in 2015 when Linda moved away. Beth's favorite spot is: Any decision will steady you, and there's no perfect decision. Beth has been married for 33 years. She enjoys classical music, yoga, swimming, cooking and art. Beth also attends the phone meetings.
Barbara M., has been in RI for over 40 years. She has been a group leader for over 10 years. Barbara and her husband Martin are loyal to the White Plains meeting on Thursday evenings. Her favorite spots are: 'Look forward with joyful anticipation' and 'Imagination on fire!" Barbara recently retired and is a devoted mother and grandmother. She always tries to help others in and out of RI.
---
Margot C., ATTENDING RI meetings SINCE 1980!
Recovery has been a lifesaver for me. I went to my first meeting in the fall of 1980, and have been going to meetings continuously since. I now lead the Ames, Iowa, RI Discovery group area #123 (which formerly was a traditional group.) I started leading in 1993.
Massachusetts was where I found out about the program. My hometown paper had an article about a local Recovery meeting and I had heard about Recovery at the place I had been working. The first group I attended was in Hingham, Massachusetts. In the summer of 1983, I moved to Iowa and have been attending the Thursday 7:30 PM group at the First Christian Church in Ames, Iowa, since. I also attend a Tuesday afternoon phone meeting, led by Cheri. I maintain Meetup and craigslist sites for our meetings in central Iowa, as well as a Facebook page.
The method and Dr. Low's philosophy have helped me in dealing with the internal torture of my mental illness and my sense of helplessness in social situations. I continue to make progress in my recovery and am becoming less self-absorbed as time goes by. My favorite spot is "Our symptoms speak to us in a one word idiom, DANGER." from the introduction to MHTWT.
The nicest quality of Recovery is that the meetings are always there, week after week, and that the others who come to meetings have also had problems. Dr. Low wrote that protracted training is a necessary part of learning the method and recovering. I do not put a time limit on my recovery. Endorsing! Margot C.
---
Congratulations and HAPPY 90th BIRTHDAY long-time member Judy (Julia) W., attending meetings for over 60 years!! YOU ARE THE BEST!!
Call for submissions!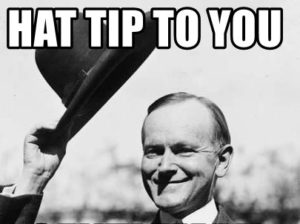 Have you or someone you know dedicated 25 or more years to practicing the RI Method?
Help us honor our longtime members here in Members Corner! We are going to feature our long-serving heroes in each issue of the Reporter.
Send us:
A photo
A short description

What challenge/problem did RI solve for you?
What are your favorite spots?
Why would you recommend RI?

Highlight the meeting you attended (City, day, time and any leadership roles taken on)
Please also submit your Stories of Hope, Examples and local news for Roaming the Globe for the next Reporter.
Recovery Reporter Editors:
David W, Editor in Chief
Helen P, Managing Editor
Submission guidelines:
We would like thank all of our contributors, without whom the Recovery Reporter would not be possible. Before sending submissions, please read the following submission guidelines.
Please keep submissions as short as possible, roughly 3 paragraphs in length, which is approximately 300 words.
Please identify all submissions with first name and last name initial only, area number (if you know it), town, and state or country.
Photos: Please if possible submit clear photos whenever possible.
Please no bold or italics.
Please adhere to the deadlines for each issue.
When the volume of submissions exceeds our page limits, it may be unfortunately necessary to exclude some submissions.
Please send only submissions pertinent to the Recovery Reporter
PRIVACY: To protect the privacy and confidentiality of all members, please use only first name and the initial of the last name of people. Please be aware that the content you submit is NOT private because we cannot control how it is shared and therefore it may be accessible to the public.
The views and opinions expressed by authors of articles appearing in the Reporter are those of the author of those articles and they are not necessarily the views and opinions of Recovery International or anyone affiliated with Recovery International.
Email your submission to editor@recoveryinternational.org.
Mailed items should be sent to Headquarters:
Recovery International
1415 W. 22nd St., Tower Floor
Oak Brook IL 60523
Reminder
If your email or address changes please be sure to notify us. If you are a Canadian member you should also notify Cindy Hutchins at purple74@xplornet.com.
If you, or someone you know, is a paid member and isn't receiving the Reporter, please let us know at info@recoveryinternational.org